With COVID-19 impacting not only our personal lives, but businesses around the world, we've asked our Head of Australia, Suzie Grdanovski, what she thinks of the current situation and what the potential impact will be.
Firstly, how are your team handling the situation?
Whilst there is so much uncertainty around the world, we've made sure that we have open, timely and honest communication with our teams around the country. We've transitioned the business to work from home and our team have responded incredibly well. Our morning video team huddle, means that everyone can connect first thing over a coffee to discuss both social and work agendas before we all get on with our day. Meeting families, partners, children, pets and even discovering hidden musical talents are a bonus. Early bird team video workouts have been discussed but it hasn't proven very popular so far!
As a business adapting to work from home, what have been the challenges?
As we're in the creative industry, team collaboration and bouncing ideas, brainstorms, thinktanks, and whiteboard sessions are a necessary part of our work life. Participating in these from remote locations has been an interesting dynamic to get used to.
Increased time spent in video conferences with headsets can be a little draining and distractions for team members with infants and school aged children can also impact productivity.
Other things just take a little longer, for example not being able to pop your head up to ask a quick question and relying on Email, Skype, Teams, Instant Messaging etc, means that we're getting very proficient at speed typing.
What has been the response of your clients to date?
Our client responses have been varied depending on the industry that they're in and how COVID-19 has impacted their sector. Some clients are charging forward with strategic brand projects, seeing this as a huge opportunity to prepare for the recovery post COVID-19. Taking learnings from the Global Financial Crisis, they know that those businesses that kept to their strategic plan, recovered much quicker post-GFC than those that switched everything off.
We've had a couple of campaign launches postponed, as the ever-changing restrictions means that some products/service are being impacted by social distancing and other restrictive guidelines. Others are maintaining the same level of activity, and in fact, are increasing their spend in digital media as more people work from home and are subsequently spending more time online.
Our clients recognize that we're in the stage of consistently adjusting our activity to the daily changes and that shortly; when we're settled into this new stage of 'business as un-usual', the focus will turn back to proactive planning.
What do you think this will all mean for marketing over the next few months?
Consumer attitudes and behaviours are changing, and this is where marketers need to start. There's an opportunity to deep dive into consumer behaviour changes and virtually engage with consumers in new ways. By relying on real-time data and providing brands with customer profiles (identities, behaviours etc), marketers can assist brands by creating informed interactions. With these personalised insights, customers will benefit from relevant, positive engagement that is consistent regardless of distance, device, or customer journey. We'll therefore see a bigger shift towards content and engagement.
With more people staying at home, consuming information and advertising on devices, its going to be important for brands to understand how to reach and engage audiences. People will need to feel connected to the outside world more than ever. Digital experiences will replace in-person experiences. Some of the new habits will become the new normal – even after the crisis passes.
Whilst video isn't new, authentic story telling is going to help brands connect to their customers more effectively. Brands that are able to meet the needs of consumers when the recovery period begins, will be able to bounce back quicker. Don't expect that consumers will return to the same place.
Do you see this leading to a fundamental change in the industry?
At the heart of this is going to be the requirement of a robust content strategy, one which maps out customer segments, content themes, channel selection and content format. Websites will become essential hubs for content so ensuring sites have good UX and e-commerce functionality (if relevant), is going to be imperative. Content will remain king.
How as an agency will NeonLogic adapt?
Backed by our 40 year pedigree in advertising and marketing, we are well positioned to adapt to this change. As an agency, we're nimble and agile, able to pivot quickly as when market conditions change and when our clients need us to. Our proposition of insight led strategic thinking, delivering bold creative solutions means that we're well resourced and have the depth and range of skill to be able to support our clients through this phase. Whether that's content strategy, content production, video or creative executions, we're ready to go.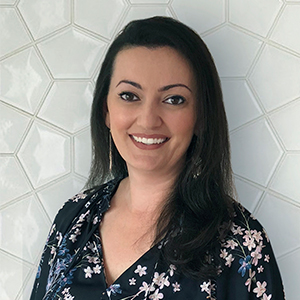 Suzie Grdanovski is NeonLogic's Head of Agency Australia and has been with the company around 19 years. Managing our national teams and the marketing and account management of large corporate clients, Suzie never settles for the status quo and challenges her team to continuously innovate with every campaign to achieve results for our clients.