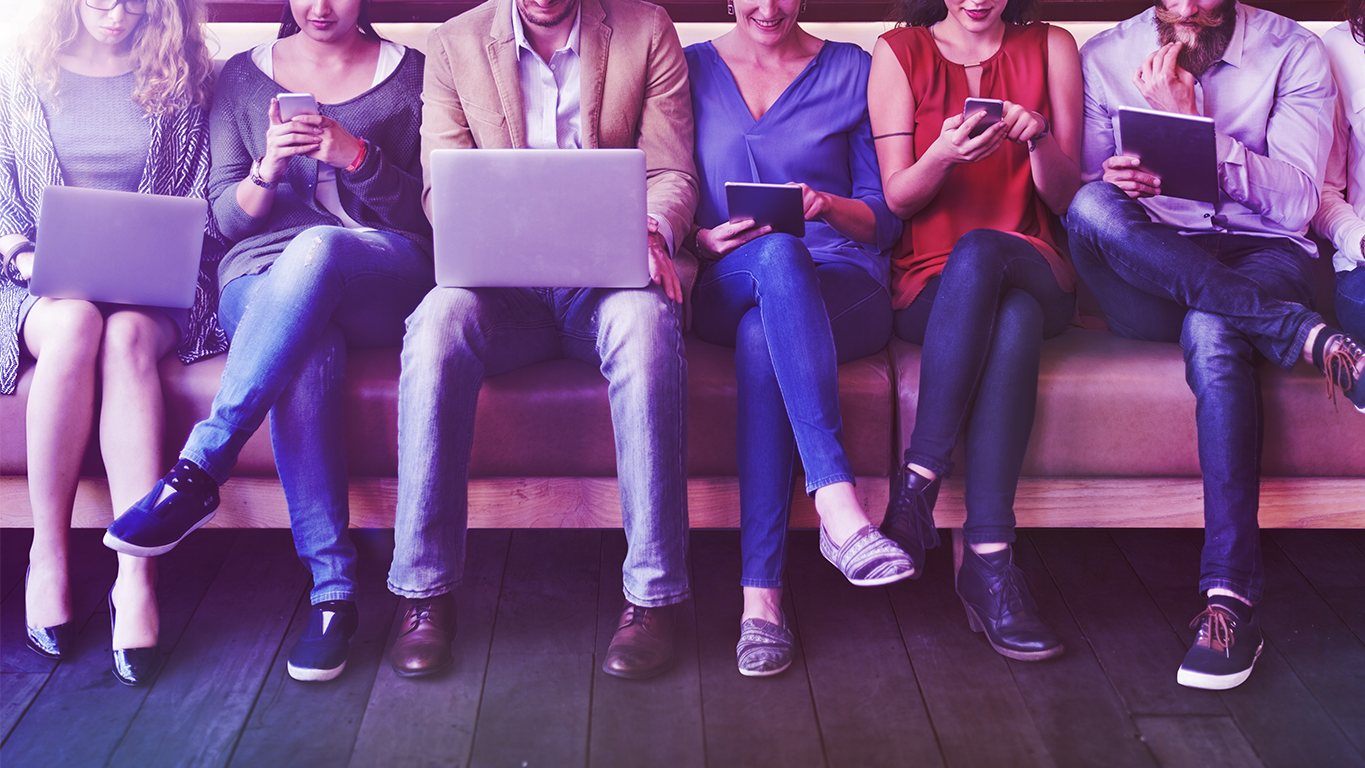 Now more than ever, high-quality professionals are in demand. Often this means that finding great talent, including graduates, can be a difficult task that requires strategic planning and a sound knowledge of the recruitment space.
Need help attracting graduates to your business? Here are our top 5 tips to make sure that your graduate campaign cuts through the noise and gets you noticed.
1. Do your research
It might sound obvious, but know your audience! Who are they, what are they interested in, what do they really care about in a role? Review your main competitors, understand what they're offering and saying in the market, and use this as a starting point in your strategy to ensure you stand out. Make sure you're selling the opportunities and benefits unique to you which will resonate with your audience. Look at your target graduate key influencers, such as family; do you have content they will engage with too? Gain insights to your offering by talking to current graduates as part of your research to fully understand their experiences.
2. Leverage your Employer Brand
Who are you as an employer is reflected in your Employer Brand (EB). Take some time to ensure the key pillars of your EB authentically reflect your organisation. From there, consider if your message will resonate with the graduate market or whether you need to create a bespoke graduate brand that is tailored to your audience, whilst still ensuring alignment with your corporate EB.
3. Online destination is important
Does your careers site showcase who you are as an employer, the benefits you offer and is there content specific to the graduate market? If not, you need to call us! It is important to ensure you have bespoke content for graduates, understand the graduate journey and tailor your messages to it. If it's not possible on your current website, then create a micro site with everything a graduate and their parents need to know to position yourself as their first choice as a graduate employer.
4. Showcase your own success stories
Audiences engage with content that is relevant, particularly if it features someone they can personally relate to. Showcase your current graduates, encourage them to speak about their journey with you and why they have enjoyed the process, as well as the future career path they see with your company. Help paint the picture for your candidates. Using video is a compelling way to tell their stories and small clips can also be used on your social channels. Diversity is a key focus for many graduate employers; demonstrating your organisations commitment to equitable outcomes in an authentic way is the first step in attracting a diverse range of graduate talent.
5. Choose the right channels
Make sure you are engaging with your audience on the right channels. Niche job boards, careers expos, on-campus advertising and social media channels should all form part of your marketing strategy. The nature of the digital content that graduates are consuming in their personal life means that they expect a bespoke experience, that is relevant to them personally.
These 5 tips are the fundamentals to creating a successful graduate campaign and are exactly what our teams follow. We are proud to have partnered with some great clients to produce work that has been delivering results, and now is achieving global recognition for the strategy and execution of the campaigns. In the competitive job market, our team was engaged by Auckland Council to deliver a youthful and informative campaign website, complete with rich interactive video content allowing graduates to build their own bespoke set of career opportunities. Implementing our process-driven methodology, we were able to deliver the graduate campaign "Endless Possibilities." A solid strategy teamed with compelling creative executions saw the new website receive around 20,000 page views, which included 800 users generated by paid search. There were a total 2,405 clicks received in application.
This successful campaign has seen NeonLogic receive the following accolades:
W3 Gold award: General Website Category: Government (Media Type: Website)
W3 Silver award: General Website Category: Employment (Media Type: Website)
W3 Silver award: General Marketing Category: Website/Micro site (Media Type: Marketing)
So next time you're looking for new, innovative, insight-led strategic ways to recruit graduates locally, nationally or internationally, reach out and give our great team an opportunity to impress you!