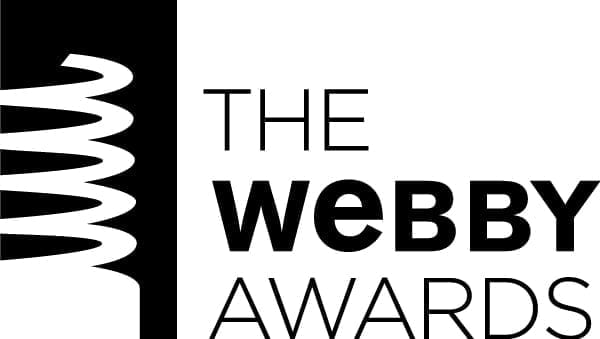 In partnership with NeonLogic, our client Madison Recruitment has been nominated for Best Employment Website and Mobile Site in the 25th Annual Webby Awards.
Hailed as the "Internet's highest honour" by The New York Times, The Webby Awards, presented by the International Academy of Digital Arts and Sciences (IADAS), is the leading international awards organisation honouring excellence on the Internet. IADAS, which nominates and selects The Webby Award Winners, comprises Internet industry experts including Mitchell Baker; MOMA Senior Curator Paola Antonelli; Host of NPR's Code Switch Shereen Marisol Meraji; R/GA Global Chief Creative Officer Tiffany Rolfe; Co-Inventor of the Internet Vint Cerf; DJ and Founder, Club Quarantine D-Nice; Co-host Desus & Mero on Showtime Desus Nice; SVP of Content at Twitch Michael Aragon; Twitter Senior Director, Product Design Richard Ting; and Founders of VERZUZ Swizz Beatz and Timbaland.
"Nominees like Madison are setting the standard for innovation and creativity on the Internet," says Claire Graves, Executive Director of The Webby Awards. "It is an incredible achievement to be selected among the best from the 13,500 entries we received this year."
As a nominee, Madison Recruitment is also eligible to win a Webby People's Voice Award, which is voted online by fans across the globe. From now until May 8th, fans can cast their votes at vote.webbyawards.com.
Winners will be announced on Tuesday, May 18, 2021, and honoured in a star-studded virtual show that will be available on demand. The celebration will be hosted by multi-talented actress, writer, podcaster, host and advocate Jameela Jamil.
About The Project
As Madison Recruitment transitioned to a new CRM/ATS platform, a fresh redesign and build of their website was identified as a parallel objective. NeonLogic moved quickly to workshop, scope, design, and build. With recruitment platforms being heavily user-interactive, the user journey needed to reflect the differing needs of recruiters, clients, candidates, and Madison's temp employee workforce.
The resulting engaging and highly functional website, with a flexible technical structure for long-term ease of content management, was delivered to the client's expectations.
View the case study here.
Find The Webby Awards Online
Website: webbyawards.com
Instagram: @TheWebbyAwards
Twitter: @TheWebbyAwards
Facebook: Facebook.com/TheWebbyAwards
YouTube: youtube.com/webby
About The Webby Awards
Hailed as the "Internet's highest honor" by The New York Times, The Webby Awards is the leading international awards organization honoring excellence on the Internet, includingWebsites and Mobile Sites, Video, Advertising, Media & PR, Apps and Software, Social, Podcasts, Games, and Virtual & Remotes. Established in 1996, this year's Webby Awards received nearly 13,500 entries from all 50 states and 70 countries worldwide. The Webby Awards are presented by the International Academy of Digital Arts and Sciences (IADAS). Sponsors and Partners of The Webby Awards include: WP Engine, Marketerhire, Slack, YouGov, BASIC, KPMG, Wall Street Journal, AIGA, Podcast Movement, Fast Company, and Social Media Week.