Decisions are made by deciding, right? Deciding is an act. You have choices and you make a choice. But how do you know that choice is right, that your decision is the best one.
Do you trust your gut? This one feels rights, let's go with that. Maybe that approach works if you're choosing dinner, but you don't want your marketing agency to operate in that way. If you're committing to a certain media spend, or a budget for a new website or brand, you don't want to trust anybody's gut.
Maybe your agency has lots of experience. They probably know what works by now. That's what they'll tell you, anyway. But is experience enough? Especially in today's changing times. Today's truth is tomorrow's assumption. And we all know where that leads to.
Marketing has changed too.
Once a great idea on its own and enough media spend could be successful. But now people connect with a brand across a whole range of touchpoints, from social channels on their way to work, eDMs in their inbox, opinions of friends, browsing at home in the evening, and so on. There's no hiding for a brand anymore. Bad feedback floats from person to person, unstoppable.
Now to connect to an audience effectively we need to understand the Customer Journey – mapping out those small interactions and touchpoints that make up the whole experience. We can't just make that up. We have to make important decisions. And we need a way of making them.
This question about decisions gave birth to NeonLogic's Methodology.
After working on gut, assumption, experience, we made a decision. We wanted to know.
So, what is knowledge. Well, in this context it's having insights and understanding that enable us to make the right decisions. It's about knowing what channels your audiences can be found on to know where to put your media budget or knowing the strategy for your business to define your future messaging and brand positioning. It's about learning. The first phase of our Methodology, and to me, the most important, is Discover. It serves no other purpose than to learn things. It's where we run workshops, review current and past activity, crunch data, and ask questions.
We build up knowledge and then we Think.
As the second phase of our Methodology, Think takes that knowledge and challenges it and digs for insights. We take those insights and only now we begin to make decisions. We define the objectives. That's right, we often rewrite them, even when they've been spelled out in a brief already. We select channels, state how they should function and their purpose. We bring our creative thinking into the mix. We take those insights and decisions and begin to give them something unique, something magical. The formal phrase is 'creative thinking to solve business problems'. Doesn't really do it justice, but you get the idea.
This is how we get our Bright Thinking.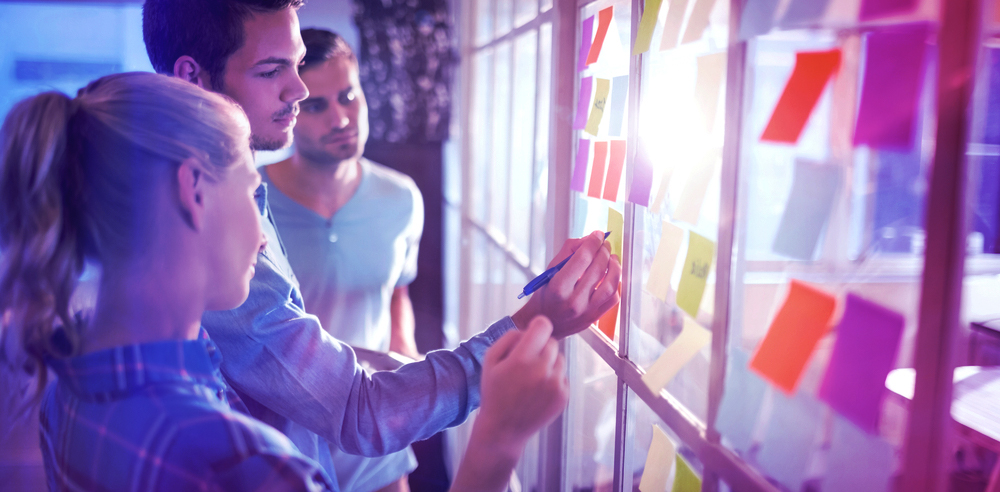 This need to understand before deciding is how we know that when we propose a solution, we are confident it is the best it can be, as right as it can be. When we wrote the Methodology and outlined each step, this was the foundation it was built upon. I have the scraps stored in a file somewhere of the early drafts. I have argued its case – 'why would you spend money on a solution based on guesswork. Isn't it better to know?'
Possibly of all the changes and projects that have rolled out across NeonLogic, the methodology is the one I'm most proud of, because it fundamentally shapes how we work and how we think, and consequently, what we deliver.
That's what I think, anyway.
Stephen Williams, Director of Strategy and Digital