So, you've done the research and finessed your wonderful new Employer Brand and creative messaging. Now how are you going to bring it to life? One of the most important places to showcase your Employer Brand is your Careers site. Candidates use this early point of contact to assess you as a potential Employer, evaluate if your values are aligned with their own and discover 'what's in it for them' if they join your business. It's an invaluable opportunity to showcase the 'real you' as an organisation and use rich storytelling to bring your Employer Brand to life. Though don't lose sight of the fact candidates need to be able to easily find the jobs you have on offer – don't make them work too hard for it!
We have designed and developed a wide variety of Careers sites over the years and no two integrate their EB in the same way. The candidate proposition and journey often differ between larger organisations whose EB leverages existing consumer brand awareness, and their smaller competitors for talent. With a well-crafted and compelling EB however, there's no reason why an SME can't demonstrate all the ways in which they're a fantastic place to work, and why candidates should be choosing them.
After completing their Employer Branding project, Air New Zealand commissioned NeonLogic to bring this work to life with a new Careers website, providing useful information to potential candidates as well as inspiring their more passive audience. A strategic approach defined the end result, with workshops gathering insights from all business divisions to demonstrate their unique value propositions. The site is beautifully visual, with large scale hero images and movement through the use of video. The design is content-led, creating customisable stories through a fluid user journey, where candidates are guided by clear Calls To Action to explore their fit within Air New Zealand's culture. This is supported by a sophisticated search engine and seamless Applicant Tracking System integration.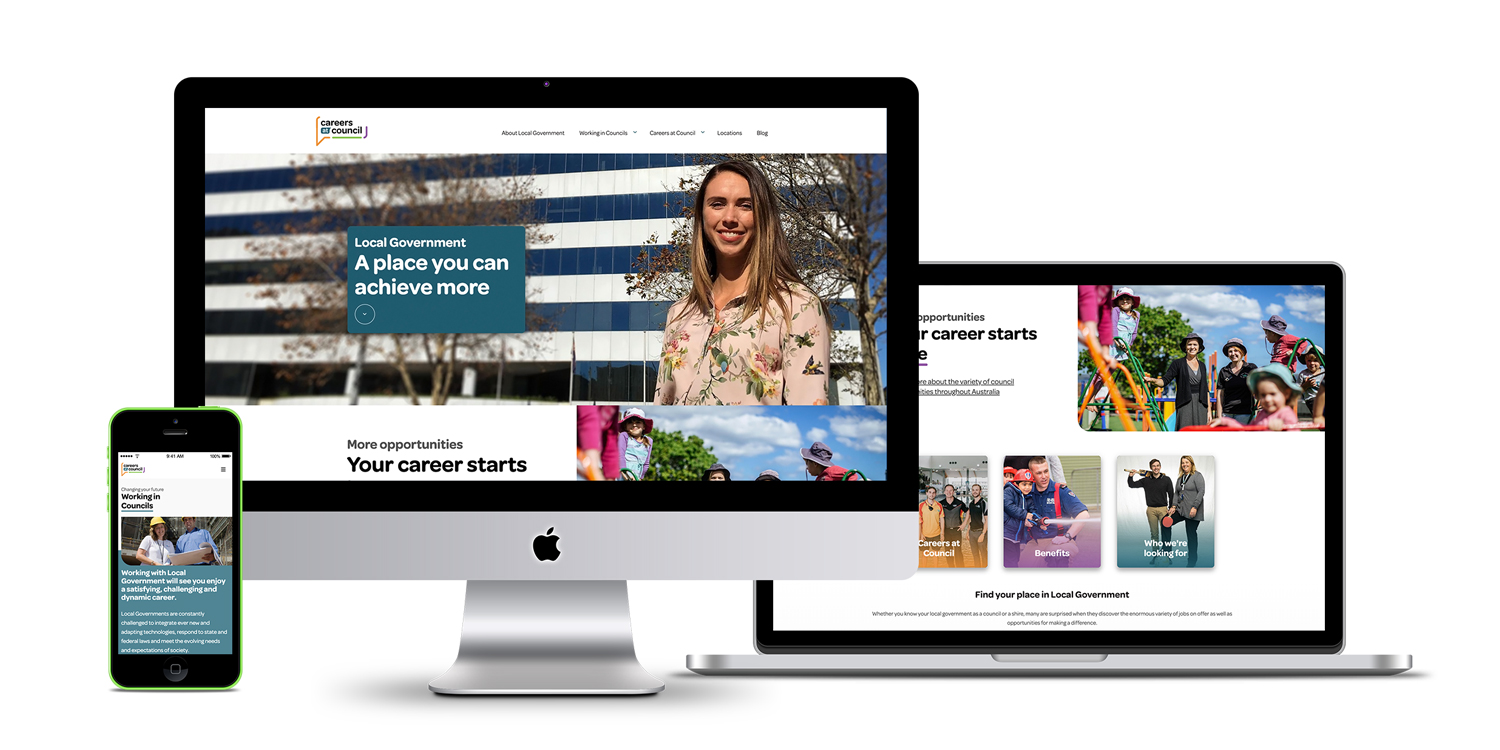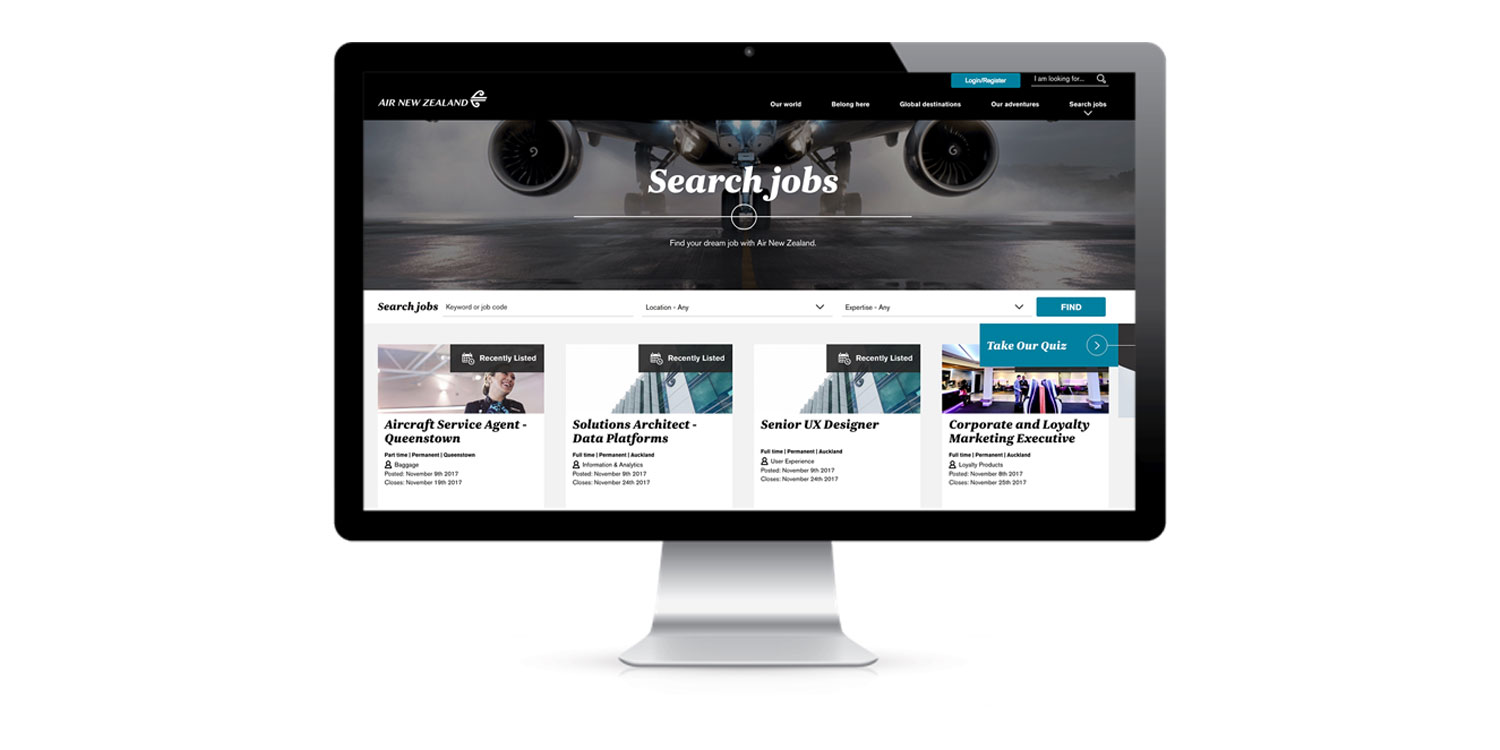 Critical to the success of Deloitte's Careers site was ensuring we adhered to Global brand guidelines, while still highlighting local stories relevant to our target audience. Workshops identified that talent mobility was a unique selling proposition that needed to be conveyed as part of their Employer offering. We used a storytelling approach and developed a Career Pathway showcasing the hugely varied and fluid career opportunities within the business. Interactivity allowed the choice to lie in the candidate's hands so they could explore the career journey of current Deloitte talent.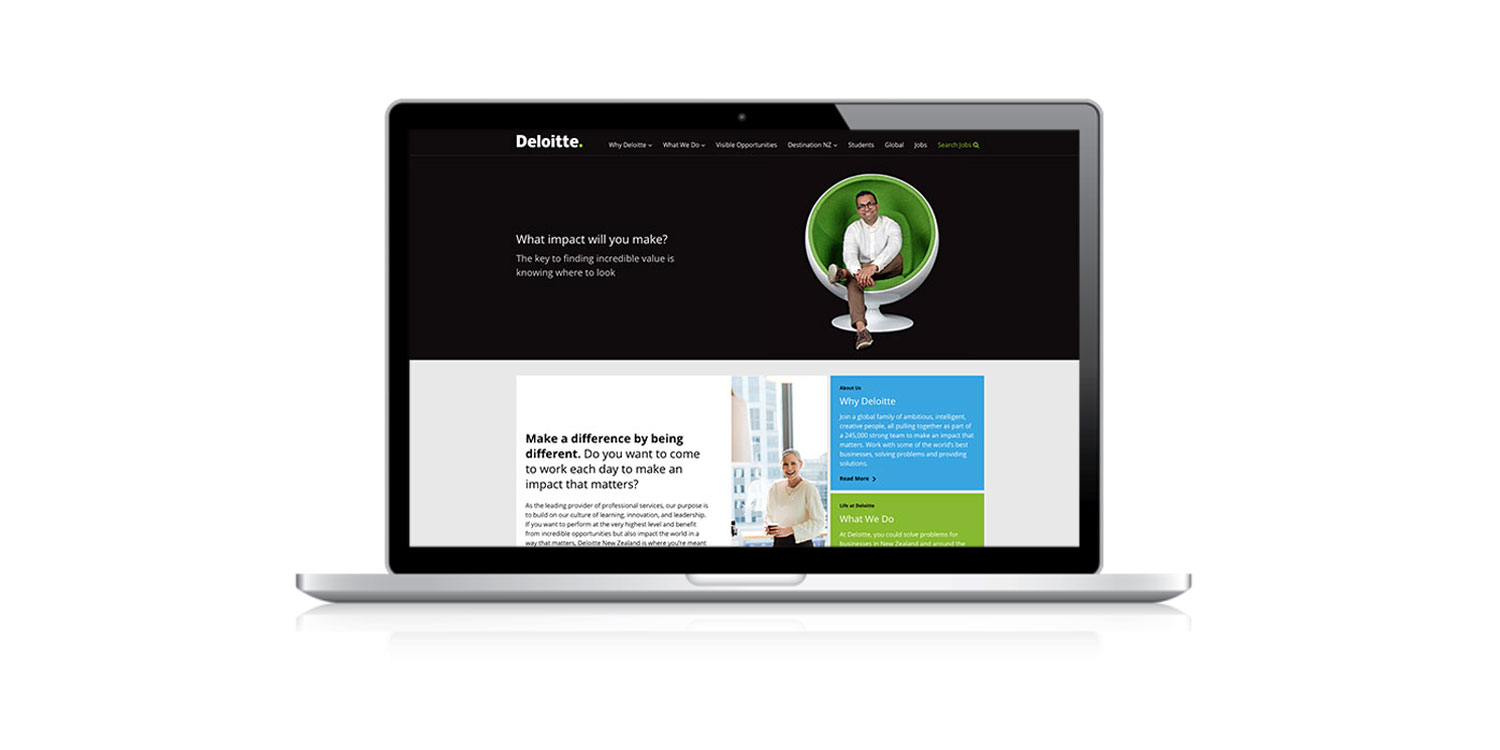 When creating a brand new Careers at Council website, we faced the challenge of conveying the Employer Brands and EVP of a variety of different Councils. With today's job market more competitive than ever, district councils need to be commercially savvy when looking to attract the best talent. Working with Local Government NSW, we created a strategy focusing on identifying and understanding the key decision-making elements influencing applicant's behaviour. The telling of a core proposition and tangible benefits of working at a council all came together in building a national careers website showcasing local government as an employer of choice and telling the stories of people who are achieving more. The goal is for the site to become Australia's No.1 destination for Council Careers, and to date has been endorsed by influential Government departments as the preferred site for opportunities within local government.
From large-scale organisations who need their careers site to dovetail with an existing public presence, to boutique SMEs requiring their brand look and feel to be developed alongside their EVP, NeonLogic has produced all types of Careers sites as part of breathing life into the Employer Brands we develop. If you want to learn more about how we can work with you on your Employer Brand or Careers site, please view our Employer Brand page or reach out to marketing@neonlogicagency.com