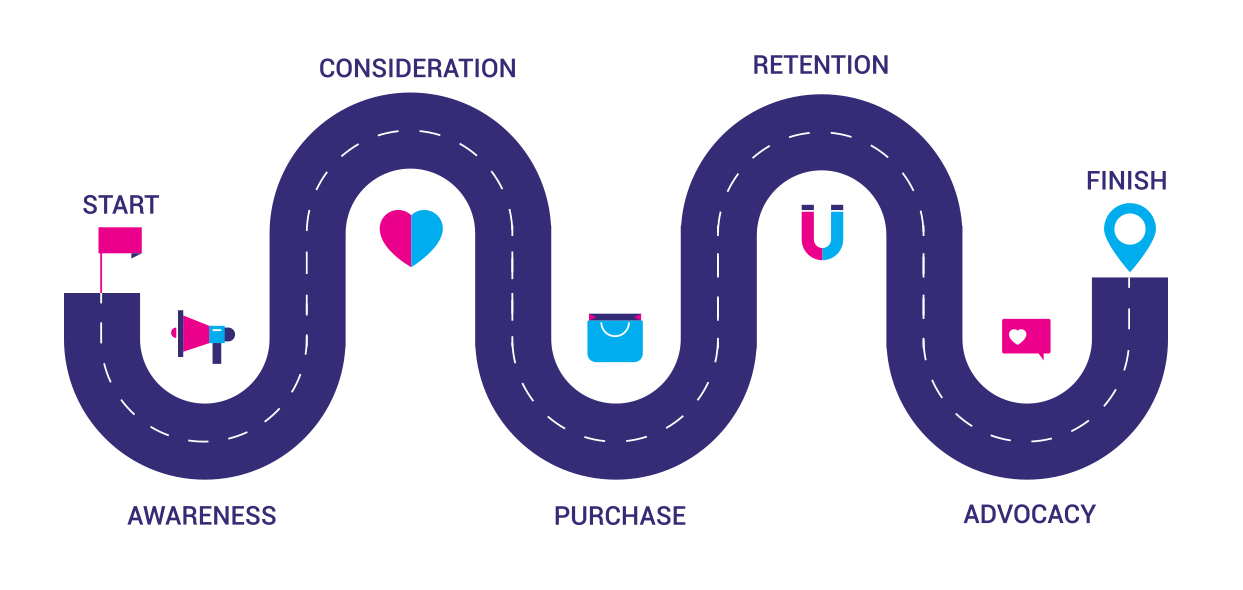 Residential property marketing is more than just designing a cool logo, gathering some photos or renders of a building and posting it up on a website. Whether it's a home, townhouse or apartment you're marketing, you need to start with a clearly defined target market and ensure you are both attracting their attention and providing them with the information they need to take an interest. Just as every home or apartment has its own unique characteristics and features, so too do consumers. Successful property marketing is all about engaging with your audience and driving advertising to conversion.
We've developed our top 4 tips for creating a successful property marketing campaign.
1. Get to know your audience – NOW!
Potential buyers are more impatient, more demanding and more knowledgeable than ever before – thanks largely to busy lifestyles, new information platforms and the introduction of market disruptors like Google, Apple, Amazon and Uber. Effective property marketing should connect people to places; we're now in the era of marketing P2P (People-2-People).
You need to dig deeper than just identifying your audience as 'first home buyers' or 'downsizers'. You need to think about:
Who are they?
Where are they?
What do they need/want?
How do you find them?
What appeals to them?
How, where and what media do they consumer?
Research and discovery form the first step in understanding your audience. Your marketing strategy should be built on facts and data.
2. Customer Journey
The customer journey is at the heart of any marketing strategy. To successfully market property you need to guide audiences through the path to purchase from awareness, to consideration, purchase, retention and advocacy.  Decisions on whether to 'buy to live' or 'buy to invest' are not made overnight and can take months and in some cases years. The longer the decision-making process the more you need to engage with your audience to stay top of mind. During the research phase of the customer journey, Google insights show that 70% of a consumer's time is spent online as they try to self-educate themselves through a complex journey.
3. Bold creative and moving messages
The property market can be a crowded space. Google research indicates there are over 460,000 searches for 'real estate' every day in Australia. Every property development has a story to tell and trying to make sales based on just a name and logo isn't going to cut it anymore. Creative branding combined with clear messaging will allow you to share your vision and tell deeper stories with potential buyers. It is crucial that you engage with your audience on those platforms where they are spending most of their time. Creating a connection with potential buyers is crucial. You want them to imagine what their life would be like if they purchased with you.
4. Analyse, Analyse, Analyse!
Property marketing is not 'set and forget'. An 'always on' approach is the best way to market a property as the path to purchase is lengthy and you want to ensure that your message is in front of your audience at the precise time they are searching. Constantly analysing your results will help you determine whether your audience is engaging with your campaign and how effective your messaging is in market. Real time analysis across digital platforms will also help you understand how to tweak your campaign to achieve the best results possible. The continuing change in the media landscape and the influence of digital and social platforms, provides us the opportunity to segment audiences and test different messages.
NeonLogic has 38 years' experience in property marketing. We live by our methodology, ensuring well -thought out strategies are built on insights that in turn delivers bold creative solutions with cut-through.We're passionate about property marketing and we would love to chat about your next property brand.
Source: NeonLogic Seminar Series: 'Lead Development for Residential Property Marketers – Powered by Google'; April 2019