Hi, I'm Chris Wells, Account Director at NeonLogic Agency. I've been an "ad-man" through two share market crashes, two recessions, the GFC and now, COVID-19.
If there's one thing my experience has taught me, it's that with the right marketing strategy your business can bounce back with more market share than ever. Now is when we need to be doing the right things to gain a competitive advantage over our rivals.
Where Am I Coming From?
In 1984, one of the nicest developer/builders you could ever meet, Ron McMaster, had a vision to build a lifestyle resort comprising four Towers, a Marina, a Residences' Club, a Resident's luxury Cruiser and to top it off, a full time Harbour Master. Bayview Harbour was born and as you would expect, this was a premium product at a premium per square metre floor rate. The only problem – this was not Surfers Paradise which was the property hot spot at the time. This was Runaway Bay, referred to as agents as the "boon docks." With my agency at the time, we teamed up with Ron to develop a campaign with the theme "I'd rather be at Bayview Harbour" and sold this new resort-lifestyle living with a campaign delivered through metropolitan television.
This was the first of its kind for Property Marketing. The market was waking up from the recession of 1982 and over the next three years, we met sales budget for the first three towers at Bayview Harbour. In 1987, the stock market crashed. This was labelled as "the recession we needed to have" and saw some of Australia's biggest companies (Bond, Bell, Adelaide Steamship, Quintex) go to the wall. Ron was faced with the option of moth balling the last tower at Bayview, or boldly sticking to the marketing plan.
Interest rates at the time were 18% – 20%.
I can remember Ron discussing budgets with our CEO and he declared "Right now, my competitors are spending zero on marketing. There has never been a better opportunity to gain top of mind awareness and sell a lifestyle based on 'somewhere you'd rather be.' When the whistle blows, and it will, I want to be the first out of the blocks."
Of course, the whistle did blow, and as a result of sticking to his plan, Ron sold out the remaining stock in the first two towers and all the residences in the third tower.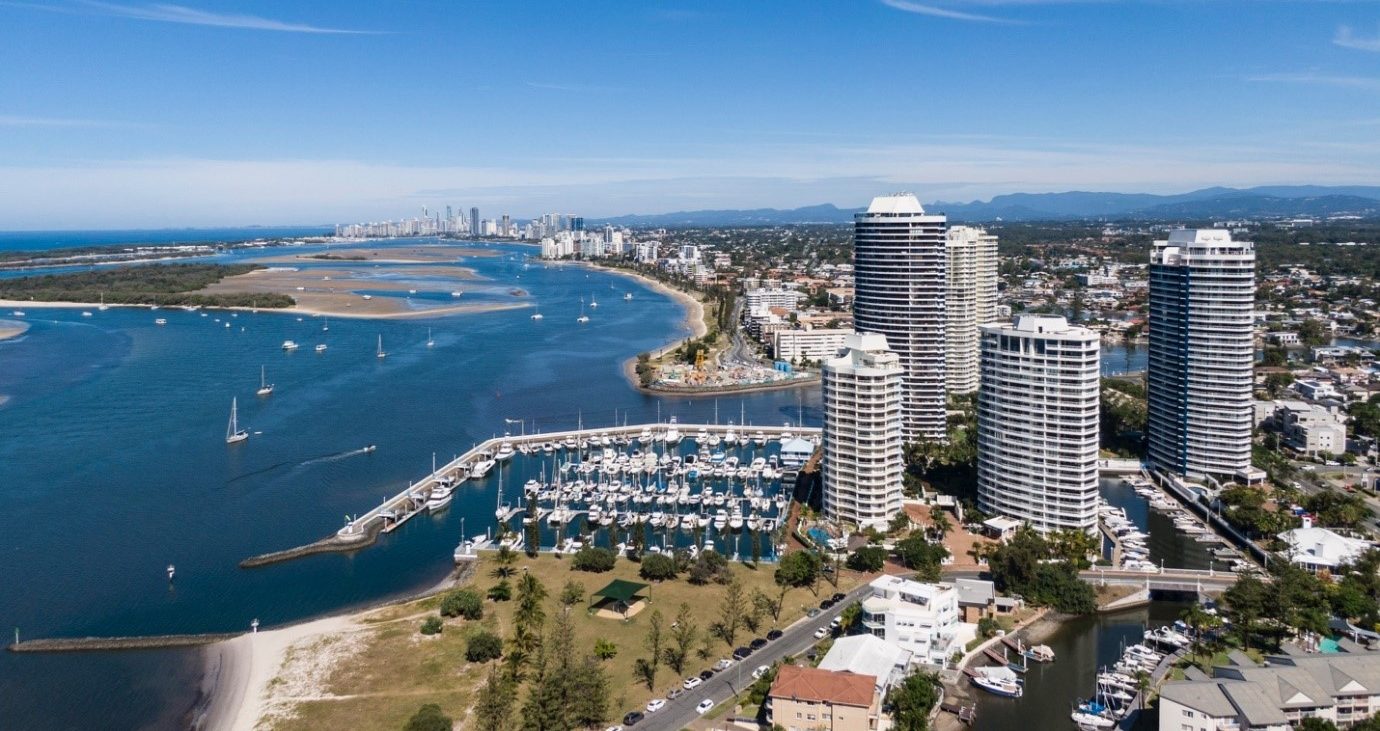 (Bayview Harbour)
Cut to 2020 and the COVID-19 pandemic. Recently on a trip to Bunnings and looking around at all the people buying paint, timber, and gardening equipment made me realise that for the first time in years, we now have time to complete all those "I'll get around to it someday" chores. This got me thinking:
What marketing maintenance are YOU doing for your business?
Surely there has never been a better time than now to reassess and revisit your marketing strategy and whether it is effectively contributing to your pipeline. Remember Ron who was faced with 18% – 20% interest rates? Today, money is at the lowest interest rate in our living memory. On top of that, we now have the power of the web – affordable communication via Google and a Government destined to move heaven and earth to awaken the economy. The market will bounce back, and I suspect with more aggression that in previous downturns that I have experienced.
Three things my team and I at NeonLogic can help you do:
Audit the efficiency and the connectivity of your website, starting with your home page.
Identify the persona of your main revenue-generating prospects.
Recommend an affordable market awareness strategy which will generate leads for sales.
We are offering a FREE introductory consultation via Skype or Zoom, before we begin our unique "Discover" and "Think" process.
Reach out to me direct or contact one of our team members today, we'd love to hear from you.
– Chris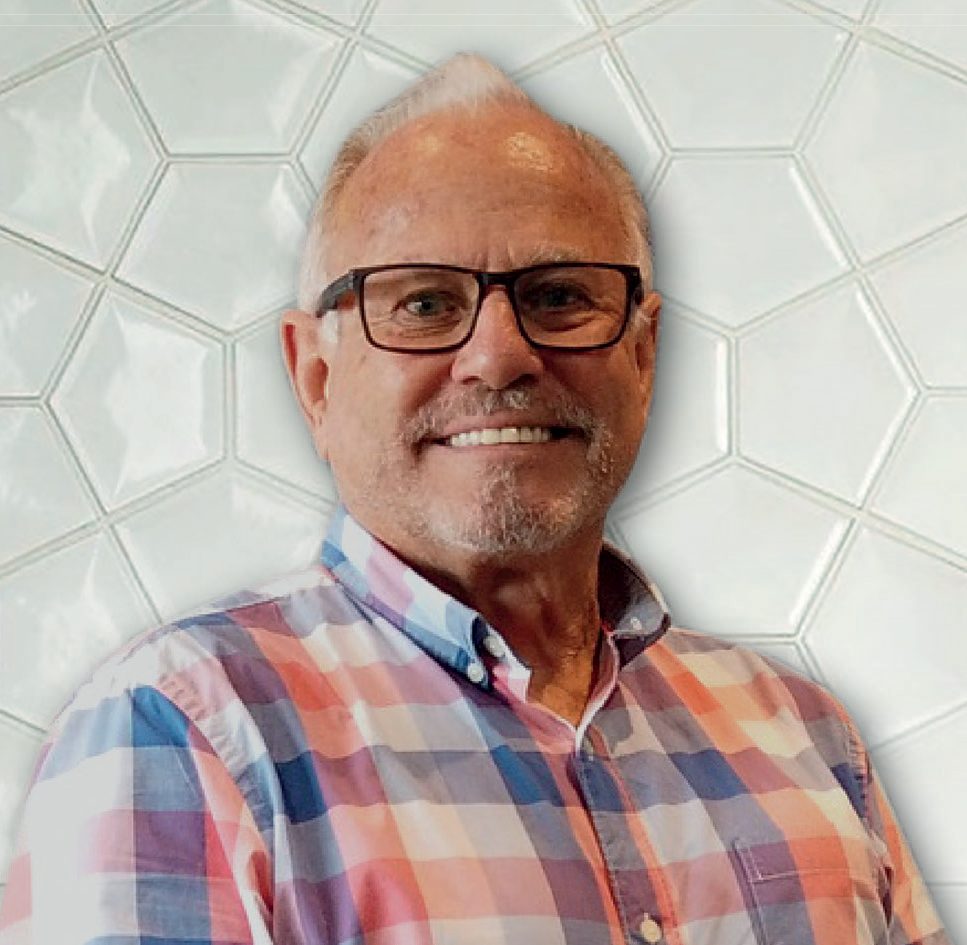 Chris manages a portfolio of property land and residential clients as well as providing marketing and creative input for our offices across Australia and New Zealand.
Building and marketing has always been in his veins. As Marketing Director of New Zealand's largest international building system Lockwood Buildings, Chris established licensed builders throughout Australia, the South Pacific, Asia, UK and the USA.
As a resident in Australia for over 25 years Chris worked on the great resort brands of Sheraton Mirage, Sanctuary Cove, Hope Island Resort, Royal Pines, major high-rise projects along the eastern seaboard and Australia's leading home builders, Devine Homes, Rivergum Homes as well as major property investment agencies.