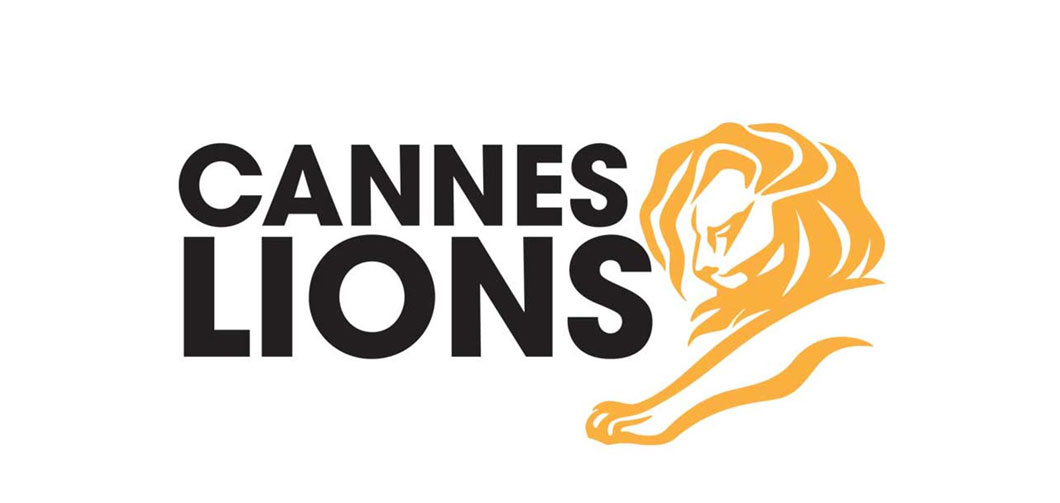 Since 1954, the Cannes Lions International Festival of Creativity has been celebrating and recognising creative communications from around the world. Each year people gather in Cannes, France to judge and award the most inspirational and successful campaigns and this year's 2019 line up was nothing short of impressive. Congratulations to all of the winners.
Celebrating and learning from successful campaigns around the world is a great way for our NeonLogic teams to keep up with market trends and generate inspiration for their work. We compiled a list of some of the 2019 Gold and Grand Prix Award Cannes winners and sent them through to a range of our staff members, asking them to nominate which ones stood out to them and why. The responses have been bright, thoughtful, emotional and very insightful into how different minds perceive different campaign executions. Here are their thoughts.

The New York Times – The Truth is Worth It. (Agency – Droga5, New York)
This campaign really stood out to me. The Point-of-View delivery was original and had an honest feel. The video takes the viewer on a realistic and dramatic journey from the perspective of the journalist seeking the truth to a story.
In an age of 'fake news' I found it refreshing that the concept felt authentic and first-hand. It clearly demonstrated the lengths the New York Times go to – to uncover the truth. As the viewer I felt the excitement a journalist would when breaking a major story and typing the dramatic events unfolding before me live.
The NYT understand their readers expect the truth and to ensure their loyalty the video cleverly confirms their news sources are real and dedicated to the consumer. Authentic and honest marketing can be a very powerful strategy.
Costa Lazos, Regional Creative Director, Perth WA

Nike – Dream Crazy. (Agency – Wieden+Kennedy, Portland)
This was a special piece. It's special because it is about brand. And risk. And that we're never as clever as we think we are.
During a period of aggressive political discourse in the US, football star Colin Kaepernick began sitting and kneeling during the US anthem rather than standing. This was to highlight racial injustice. President Trump stated that players who protested the national anthem should be fired, which ensured massive public attention.
Nike made the controversial decision to star Colin Kaepernick in their next campaign. Shoes were burnt. Newscasters debated. Investors in Nike stocks panicked.
Why is this about brand? Well, brand is more than a logo, colour, or a phrase. It's about understanding who you are as a business and what you believe in. A brand defines actions and approach. Nike took a risk with their brand, because they wanted to be seen as a business that acted in a certain way, supported a certain cause. The campaign tag 'Believe in something. Even if it means sacrificing everything.' is not about just about Colin Kaepernick, but about the Nike brand taking a position.
It was a risk. They knew it would alienate some customers, but they also knew it could make them a champion to others. And that deeper connection would go beyond media spend, or product hygiene. It would embed a maker of shoes in the national consciousness, one way or another. Celebrities rallied behind it, so too did the investors. It worked. In taking that risk Nike also re-positioned itself and showed that brands can evolve by actions (not by a new font or colour palette).
And just because even very clever people can make a mistake, in July 2019 Nike released a shoe featuring the Betsy Ross flag and were pilloried by Colin Kaepernick and others because of its associations to slavery. An embarrassed Nike pulled the shoe, and found themselves criticised on both sides.
Can't win them all.
Stephen Williams: Director of Strategy and Digital, Auckland NZ
For me personally the clear standout was the Nike – Dream Crazy campaign. This stood out to me because it represents leadership through 'cause marketing'; using social justice issues to target and engage younger audiences.
Nike has never been a brand that has shied away from controversy and this campaign certainly doesn't. It was provocative and elicited passionate reactions (both positive and negative). I think the biggest learning for me personally reviewing this campaign is that we're now living in a time where brands can no longer sit on the fence. They must decide what they stand for, which can often mean publicly opposing something and the backlash that comes with that.
While their share price took a hit, they received a massive amount of media exposure and brand awareness through this campaign, that overall was measurably favourable for a company their size. Of course, their size also meant potentially they were able to absorb any losses. It was bold, it was on brand, it was inspirational, and it struck a chord. Personally speaking, they definitely gained some brand loyalty from me with this campaign.
Elliott Bird: Account Manager, Auckland NZ

Burger King – Whopper Detour. (Agency – FCB New York)
This campaign from Burger King really attracted my attention.
I thought it was a really clever and creative idea as was the process of how it evolved from its original concept. The unique way in which geo-fencing and geo-location was explored and utilised on a massive scale was also very fascinating and you can't go past the incredible results delivered for Burger King, including the significant long-term impact of the campaign.
It was quite interesting that they opted not to utilise TV, radio, social media influencers – instead making a minimal investment in out of home, a handful of print ads and a small amount of digital to push the short film they created as part of the campaign.
You can often see from successful campaigns, the trusting relationship between brand and agency and this campaign demonstrated the belief from Burger King's GCMO in the creative idea and the faith he placed in FCB New York.
My top 3 key takeaways from this campaign were:
1. How relevant the power of a big idea is – "Big creative ideas eat programmatic, AI and trends for lunch, and these days people seem to forget that a bit" Fernando Machado, Global Chief Marketing Officer at Burger King Corporation.
2. Perseverance and dedication to a client and an idea is crucial – the campaign took almost a year in planning, building and testing as they had to make many tweaks to an existing app
3. Reaching out to clients with creative ideas can pay off immensely – FCB NY had never worked with Burger King before
Caroline Roach: Art Director/Social Strategist, Perth WA

Purina – Street Vet. (Agency – McCann Paris)
Clever, innovative and memorable – that's what made the campaign stand out for me. Using an outdoor billboard to check your dog's health I felt is an innovative way to provide a solution; it's new and simple to do using what seems like quite comprehensive technology. Yet for the user and their pooch, the method was very easy to engage with. Using technology, research and various locations in a country where dogs are a way of life, has certainly worked well for this campaign.
Serena Marston: Agency Manager, Wellington NZ

Stabilo – Highlight the Remarkable. (Agency – DDB Dusseldorf)
This campaign is using the framework of current global conversations – women's rights, #metoo, equal opportunity – to organically spread the campaign via social media. Stabilo has become part of the conversation – or a conversation starter. This one probably stands out to me as a woman – they are possibly taking a gamble focusing more on one gender, but if you take a cynical view, they may have data that shows women are still taking on the stereotype office management role and ordering the stationery!
The campaign was created like most/all of the others to be spread via social media shares and mentions (supported by print also), but what stands out is the design – very simple but effective, the black, white yellow palette is so strong. This would be so easy to spot once shared on busy social media feeds.
The advertising strategy is to use a strong emotive message that can then be shared online as a talking point in an existing global social media conversation. It's fairly safe compared to say, the Nike campaign; the company is using history as 'creative' – they'd just have to make sure they have no skeletons in their closet. If you get involved in conversation of ethics it would be so easy to have this turn on you very quickly. My other thoughts were – people are only going to get involved in a campaign and share it if it means something to them, for instance the Purina ad – I don't have a dog so lost interest fast; it basically comes down to knowing who your target market is.
Julia Fisher: Senior Graphic Designer, Auckland NZ

Nike – Air Max Graffiti Stores. (Agency – AKQU, Sao Paulo)
I really loved this campaign. Nike have never been afraid to do something different, and this is another example.
Nike has cleverly leveraged the cultural impact its product has away from the sporting field by acknowledging their street cred. It's not a mass market campaign, instead Nike have created an original bespoke campaign targeting their passionate and loyal fans in the urban environment of Sao Paulo. In an age where brands can be cool one minute and passé the next, Nike have continued to remain on top thanks to projects like this which leverage youth culture, graffiti and political activism.
The campaign touches on online shopping, experiential activation and customers appetite for exclusivity. While clearly designed to win an award, (see Purina and Souvenirs De Paris) this campaign was original, clever and by all accounts very successful.
My top 4 key takeaways from this campaign were:
1. Know the segments of your audience and don't be afraid to target a specific audience
2. Look at the culture in which the product operates
3. Look outside traditional media channels (graffiti on building walls)
4. People love brands that give back! Get your customers involved and excited and give them something exclusive or special.
Wade Halse: Creative Director, Sydney NSW

Volvo – E.V.A. Initiative. (Agency – Forsman & Bodenfors, Gothenburg)
This work by Volvo/Forsman & Bodenfors encompassed all the qualities a gold standard campaign should have; leadership, category breaking creative, great insights and idea that inspires real change.
Looking at an insight that may have inspired this work, Volvo has always built their brand on their industry-leading safety standards. As technology, engineering, crash simulations and overall intelligence has matured within the automotive industry over the years, safety in modern cars is almost aligned across every major manufacturer. With such a reality, how does a brand like Volvo maintain its leadership for safety?
The E.V.A. Initiative responds to this perfectly. It's an outstanding move to democratise over 40 years of crash knowledge with the automotive industry. Whereas for many brands such data is heavily protected, Volvo's response sends out a message that passenger safety comes above brand advocacy and profits. This simple move not only cements Volvo's integrity for safety but shows maturity for a company with a broader perspective.
In our business, client outcomes always have to be king. Understanding a client's business is the only way to deliver category-changing results. It sounds like an obvious thing to say but the reason clients pay us, is to find the insights that allows us to speak to the right people, one to one. Anything short of that, is noise.
Jim Aetopoulos: Account Director, Sydney NSW
The Volvo E.V.A Initiative campaign stood out the most to me, as it used insights-led research to assist in achieving the ultimate aim of saving people's lives across a whole industry. Volvo sharing insights and research for the benefit of the entire global community across the industry can be seen as quite selfless and is following on from other similar examples in other sectors where technology is being shared for the benefit of many. While selfless, this is also quite clever however in that it strengthens Volvo's reputation for safety. If you are the one sharing the knowledge it shows integrity and a belief in your place in the industry and can significantly enhance your own brand positioning.
Mary Curran: Business Director Employment Marketing, Canberra ACT

Dominos – Paving for Pizza. (Agency – Crispin Portor Bogusky, Boulder)
There was a lot to like about this campaign – it was great PR and got a lot of positive feedback in the media and local communities. I can see people thinking if they want takeaway, they would consider Dominos as they are helping them out, they would give back. This was a smart way for a multinational company to reach and relate to local communities. There are a lot of negative stories in the news, so they also bought something positive into the market and related it in a really creative way.
Paul Carney: Media Manager and Strategist, Brisbane QLD

Ikea – ThisAbles. (Agency – McCann, Tel Aviv)
This campaign really engaged with me. It's great to see brands coming up with solutions that can have a tangible impact in making people's lives better. I found the process they went through really relatable; research was carried out by charities and Ikea, which looked at what some particular customers needed in their homes. These insights were then applied into simple solutions and by utilising some new technologies and innovative design, they created a really clever campaign, opened up a whole new market that is making a positive difference to people's lives.
Key learnings for me included do your research, know your audience(s), uncover insights, engage effectively and you will have a winning formula.
Chad Vincenzi: Group Account Director, Brisbane, QLD
For 1 in 10 people, regular furniture is a regular and everyday problem. And special needs furniture is often much more expensive.
The solution for IKEA was to create simple adaptations of their furniture, available in-store and to 3D print, to meet the needs of their disabled customers. As part of their vision to 'create a better everyday life for as many people as possible', they joined forces with non-profit organisations that specialised in creating special solutions for people with special needs and disabilities. They developed a new and revolutionary line of products that bridged some of the gaps between existing IKEA products and those with special needs and the program saw a 37% increase in sales.
I thought this was a wonderful campaign by IKEA – tackling a problem for so many families with disabilities and special needs. As marketers, we need to embrace this new 'people-first' paradigm and the opportunities it presents. When brands combine a relentless focus on creating value for people with creativity and innovation, magic can truly happen.
Koshina Yong: Media Executive, Perth WA
Campaign Credits
Domino's – Paving For Pizza. Crispin Portor Bogusky (Boulder USA). Gold Ambient Outdoor Lion 2019.
Volvo – The E.V.A. Initiative. Foresman & Bodenfors, (Gothenburg Sweden). Gold Brand Experience & Activation Lion 2019.
Stabilo – Highlight the Remarkable. DDB (Dusseldorf Germany). Gold Communication Design Lion 2019.
Purina – Street Vet. McCann (Paris France). Gold Direct Lion 2019.
Nike – Dream Crazy. Wieden+Kennedy (Portland USA). Gold Film Craft Script Lion 2019.
The New York Times – The Truth Is Worth It. Droga5 (New York USA). Gold Film Craft Lion 2019.
Ikea – ThisAbles. McCann (Tel Aviv Israel). Grand Prix, 4 x Gold Health Services & Corporate Communications Lions.
Nike – Air Max Graffiti Stores. AKQU (Sao Paulo Brazil). Grand Prix Media Lions 2019.
Burger King – Whopper Detour. FCB (New York USA). Gold Media Retail Lion 2019.