With COVID-19 impacting not only our personal lives, but businesses around the world, we've asked our Head of New Zealand, Catherine Spiller, what she thinks of the current situation and what the potential impact will be.
Firstly, how are your team handling the situation?
I've been very impressed with how my team have taken on the challenge of their new working world, they're just getting on with it. We are having regular Microsoft Teams meetings and people are sharing fun things they are doing to keep life interesting – some inventive examples include dress up virtual dinners with friends, and lounge-sized car tracks to keep the little ones entertained…
As a business adapting to work from home, what have been the challenges?
Getting everybody set-up so quickly was a bit of a challenge at the start but it only took a day for the team to get humming. Also obviously being at home juggling work and kids and hubby(!) can be a challenge, so ensuring that everyone has their quiet workspace to take calls and be in online meetings has been a real help.
What has been the response of your clients to date?
Great – they are in the same boat after all. We work with a lot of District Health Boards who are very busy right now, so we're helping them out as much as possible. Our team are all set-up to deliver the high service levels our clients are used to, so they shouldn't notice a change from that side of things.
What do you think this will all mean for marketing over the next few months?
It will affect sectors differently, obviously most retailers and travel companies won't be advertising at their normal levels for example. Some sectors are actually seeing a big spike like Food and Pharmaceuticals. We are looking at how we add value to our clients right now, we don't want to be sending out irrelevant comms or adding to the general noise online if it's not actually useful to their business.
Do you see this leading to a fundamental change in the industry?
Yes, we've seen with the closing of Bauer that some of the key publishers aren't going to be around which is sad. Some organisations will take the opportunity to streamline their offering and therefore their teams. It's going to be interesting to see what it does to the pricing of online advertising, some of the normally more popular keywords might now be a lot more affordable for example.
How as an agency will NeonLogic adapt?
We will be challenged to think differently for our clients, to use this situation as an opportunity to launch marketing strategies/products such as Employer Brands and Talent Attraction campaigns to engage with top talent in different ways.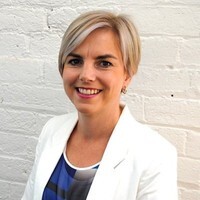 This interview features Catherine Spiller, Head of Business New Zealand. Catherine has been with NeonLogic for 19 years and is responsible for the strategy and direction of the NZ business. With a background in business development, client management and extensive experience in advertising, marketing and communications, Catherine has been a driving force in growing NeonLogic's offering in the digital and social media space in New Zealand, ensuring the business is keeping ahead of trends in the market.