The Financial Markets Authority (FMA) is a leading market influencer with plenty of employee opportunities, and a great story to tell about their company culture.
Recognising that it is best practice to have an Employee Value Proposition (EVP) evolve with a company, the FMA partnered with our team again to provide a refresh on the existing Employer Brand developed three years prior. Using insights gathered from focus groups and research, our team were able to identify three key drivers of attraction for any candidate considering a career with FMA:
Not just a leading market influencer, the FMA offers employees the support to take the lead on an unmatched variety of projects
There are plenty of opportunities available to learn, grow and progress within the organisation
FMA puts a big emphasis on supporting the lives of their employees outside the workplace, offering a truly flexible work/life balance and a range of fantastic benefits
The work produced involved candidate communications designed to be used across multiple touchpoints throughout the employee lifecycle, a refresh of the careers website design and content to reflect the visual identity and key themes of their new Employer Brand, and three employee-led videos each representing the concepts of Lead, Learn and Live.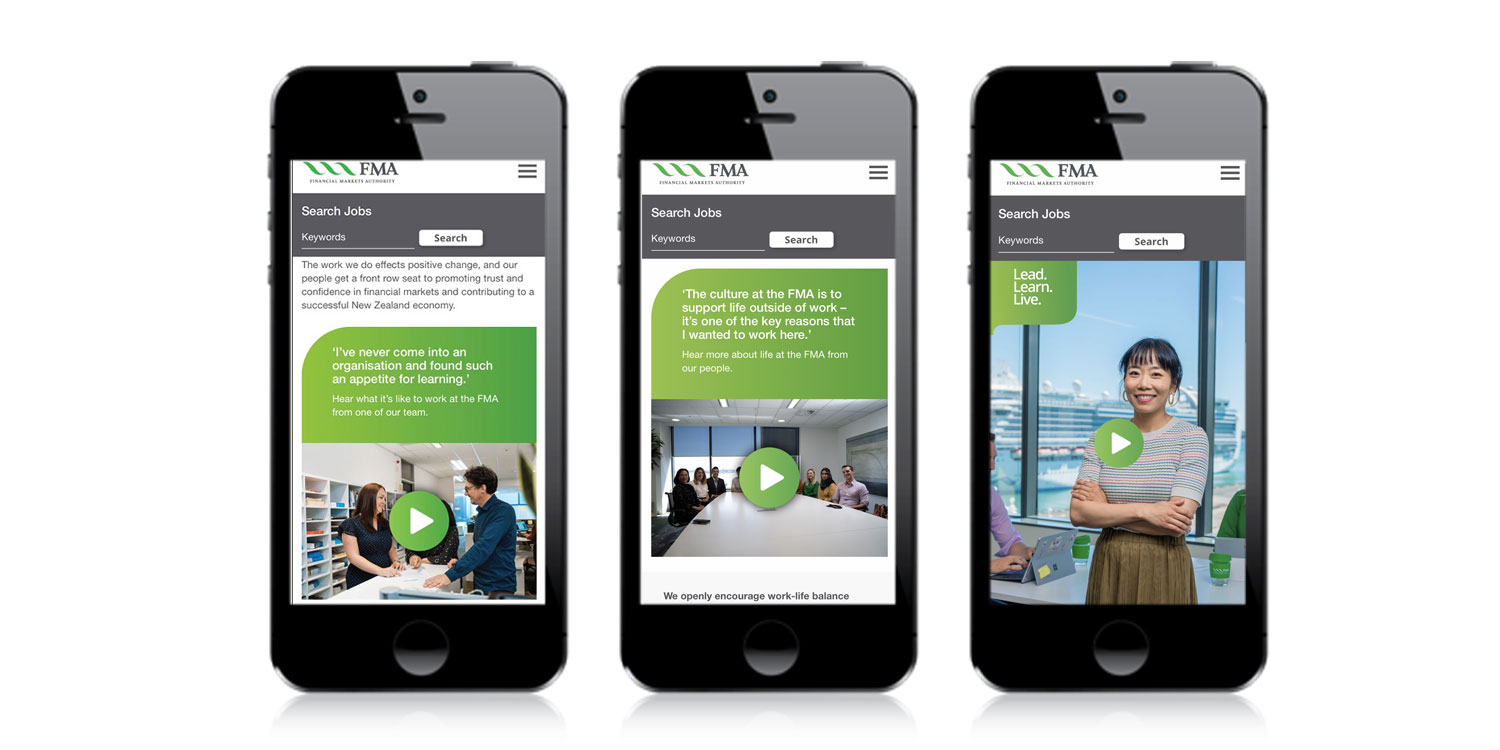 View the case study here